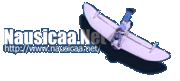 ---
|| Main | Mailing List | Films | Search | Ghiblink | Feedback ||


Video List: Answer Page




I want to know more about:

The vast majority of Studio Ghibli products released in Hong Kong, Taiwan, Singapore, and other southeast Asian countries are not licensed. These locations are notorious for their lax (or non-existent) enforcement of copyright laws, so be very careful when purchasing any video product manufactured or sold in this area.
There have also been numerous reports of various Studio Ghibli DVDs manufactured in Hong Kong or Taiwan being sold at stores, online shops, or on Internet auctions. As far as we have been able to determine, these are pirated copies. To our knowledge, only IVL in Hong Kong and Buena Vista Home Entertainment in Taiwan sell authorized or licensed Studio Ghibli videos/DVDs. Visit the Pirate Anime FAQ for more information on spotting bootlegged items.
Legitimate DVD and VCD box sets are sold by IVL, see the Collection Sets page for additional details.
The DVD set from an outfit called "Anime Cartoon International" (now known as "Manga International", not to be confused with "Manga Entertainment") is a definite bootleg. The following is from Steven Alpert, the Managing Director at Studio Ghibli International Distribution:
---
We have NOT licensed to anyone called Anime Cartoon in Hong Kong, and these sets must be pirated. We have a reputable licensee in Hong Kong who would certainly not be involved in this.

I will be in touch with our attorneys to see what we can do to get the sales of these on eBay stopped, and I would imagine Disney will want to do the same.

Thanks and best regards,
Steve
---
---

This page is brought to you by Team Ghiblink.