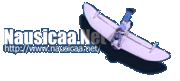 ---
|| Main | Mailing List | Films | Search | Ghiblink | Feedback ||


Hauru no Ugoku Shiro
(Howl's Moving Castle)
Frequently Asked Questions (FAQ)
General Questions answered on this page:
Story Questions answered on this page:
When will the film be released in my country?
Japan - November 20, 2004
Korea - December 24, 2004
France - January 12, 2005
Switzerland (French) - January 12, 2005
Taiwan - February 5, 2005
Singapore - March 10, 2005
Hong Kong - March 24, 2005
USA - June 10, 2005
Brazil - July 1, 2005
Israel - July 8, 2005
Germany - August 25, 2005
Russia - August 27, 2005
UK - Sepetember 1, 2005
Italy - Sepetember 9, 2005
Poland - Sepetember 16, 2005
Australia - Sepetember 22, 2005
Norway - October 7, 2005
Portugal - October 13, 2005
Greece - October 20, 2005
Finland - October 21, 2005
Sweden - October 21, 2005
Mexico - October 2005
Hungary - December 15, 2005
Belgium - 2005
The Netherlands - 2005
Spain - March 3, 2006
The film is likely to open in more countries than Spirited Away. We're adding countries as we receive official annoucements, check back for the latest details.
What is the film called in different countries?
Brazil - O Castelo Animado (The Living Castle)
Cantonese - Ha Yi Yi Dung Sing Bo (Howl's Moving Castle)
Chinese - Huo Er Yi Dung Cheng Bao (Howl's Moving Castle)
Denmark - Det Levende Slot (The Living Castle)
Finland - Liikkuva Linna (Moving Castle)
France - Le Château Ambulant (The Moving Castle)
Germany - Das wandelnde Schloss (The Moving Castle)
Greece - To Kinoumeno Kastro - The Moving Castle
Hungary - A vandorlo palota (The Traveling Castle)
Israel - Hatira Hana'a (The Moving Castle)
Italy - Il castello errante di howl (Howl's Moving Castle)
Mexico - El increíble castillo vagabundo (The Incredible Wandering Castle)
Netherlands - Howl's Bewegende Kasteel (Howl's Moving Castle)
Norway - Det levende slottet (The Living Castle)
Poland - Ruchomy zamek Hauru (Hauru's Moving Castle)
Russia - Hodyachiy Zamok (Walking Castle)
Spain - El castillo ambulante (The Moving Castle)
Sweden - Det levande slottet (The Living Castle)
Please let us know of any other translations.
What the deal with the director situation?
Mamoru Hosoda (Digimon) was tapped in 2001 to direct the film. As a veteran of Toei Animation, his selection was unusual as all of Studio Ghibli's film have been directed by Miyazaki, Takahata, or another in-house employee.
Rumors of his departure from the project started swirling in the summer of 2002, but no reasons were disclosed at the time.
The fog cleared in December 2002 as an article by Mark Schilling explained:
A director for Toei Animation, Hosoda was the first outsider chosen to helm a film for Miyazaki's Studio Ghibli, but Hosoda quit the project several months ago, after failing to come up with a concept satisfactory to his Studio Ghibli bosses. The film then remained in limbo, until Miyazaki decided to direct it himself.
Is Diana Wynne Jones involved?
Not really. She's met with representatives from Studio Ghibli but does not have any input or involvement in the production of the film.
She's quoted in this USENET posting as saying, "It's fantastic. No, I have no input - I write books, not films. Yes it will be =different= from the book - in fact it's likely to be very different, but that's as it should be. It will still be a fantastic film."
The following comes from someone who attended a private screening of the film in Bristol:
She enjoyed it a great deal and she particularly recommends anyone who sees it to watch out for the falling stars, which she says are "out of this world, literally and figuratively". Although it doesn't follow the plot of the book exactly nor have quite the same characterisation, and includes things that are definitely not in the original text, she didn't come away feeling unhappy with what has been done with her work.
At the meal, she and Miyazaki talked with each other so much that the poor girl interpreting for them didn't get a bite to eat, and DWJ was quite worried for her (but she was able to hand over to another interpreter after a while and did get some food in the end). He seems to be a great fan of the Dalemark books in particular, and his understanding of them and his views about them impressed DWJ a lot.
Maybe, but maybe not. Miyazaki has retired and come back several times in the past from his intensive "hands-on" directing style. Even if he does leave feature-film development, he'll still be involved with Studio Ghibli and assorted projects like the Studio Ghibli Museum.
Why isn't there a US-version of the soundtrack CD?
Milan Records (responsible for the US-versions of Princess Mononoke and Spirited Away) explains:
I'm sorry but Milan will not be releasing this STK - the film's producers decided not to release a STK - we too were very disappointed.
Are the "Wizard Jenkins" and "Wizard Pendragon" doors in the same kingdom?
Yes, the Pendragon door is located in the Kingsbury (the capital) while the Jenkins door leads to Porthaven. When Madam Suliman is tracking down Howl she sends troops to both locations.
To remain trapped emotionally in childhood.
Howl makes a bargain with Calcifer in the flashback scene. Calcifer gains Howl's heart but is bound to serve Howl (heating water, moving the castle, etc). The problem with the deal is it strips Calcifer of his freedom and leaves Howl heartless (in the emotional sense).
Why did Sophie deconstruct and reconstruct the castle?
She "unlinked" the castle from the hat shop so that Howl would not continue to put himself in danger protecting the shop from the bombing. Lacking the magical knowledge which allowed Howl to "move house" with precision earlier, she settles for the ad-hoc solution of destroying the entire setup. Needing to set the castle going again so that she can rescue Howl, she makes her own bargain with Calcifer (giving him her braid), offering him just enough power to run a smaller version of the castle.
Pazu from Castle in the Sky can be seen running in front of the Wizard Jenkins door.
---

This page is brought to you by Team Ghiblink.